In the Chocolate Chip Cookie School book, kids 8+ travel in time and space to discover the invention stories, happy accidents, hard work and history behind what made our favorite cookie possible. It's all about critical thinking through cookies.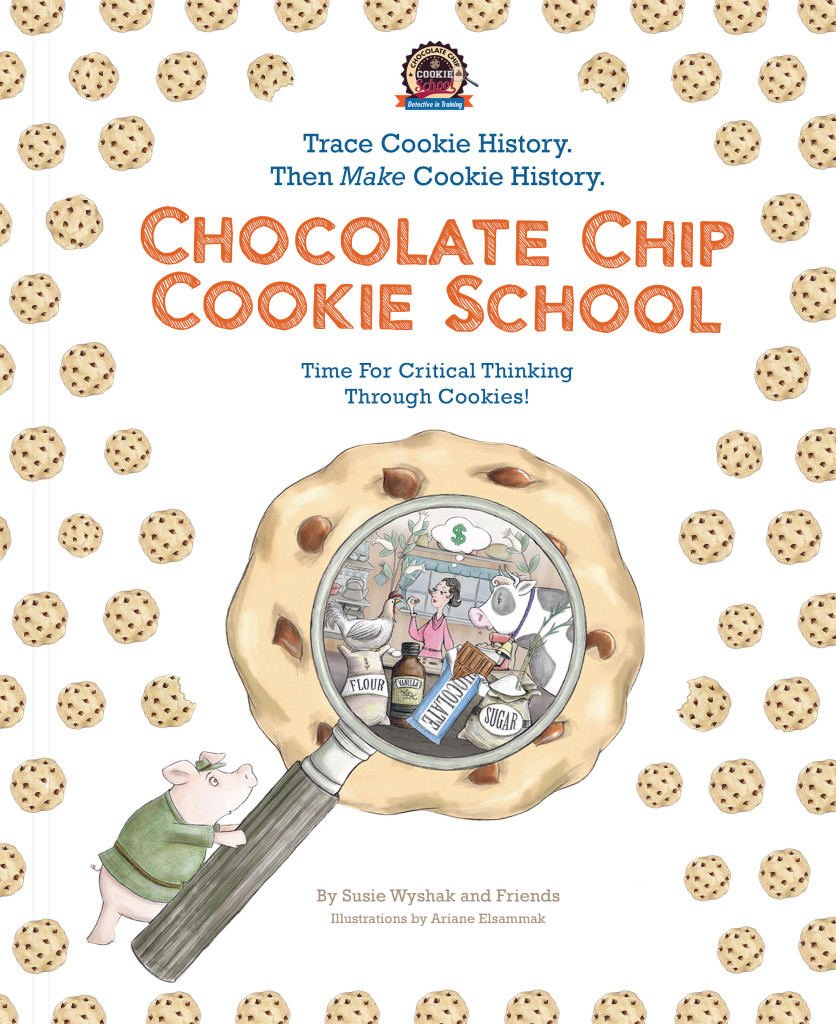 In Part 1, kids LEARN cookie history, exploring each chocolate chip cookie ingredient as Cookie Detectives. Topics and challenges span history, idioms, inventions, baking science, food system changes, social science facts and even product design.
In Part 2, kids have the chance to MAKE cookie history as Cookie Entrepreneurs. Assignments include finding a customer, researching what's behind cookie brands, then planning a bake sale or cookie business as a project-based team (or solo) activity.
Kids discover how school comes in handy in the real world and how strong character skills can lead to amazing results — like inventing the most popular cookie in America. There's no limit to what our beloved cookie can teach!
The book is full of original illustrations and formatted as 8 1/2 x 11, for easy writing and to inspire creativity.
Printable worksheets and activities (coming soon!) add to a learning experience that will stick with kids for a lifetime.
Distribute the book:
ISBN-13:
978-0996701709
ISBN-10:
0996701702
Example pages: